About Our Site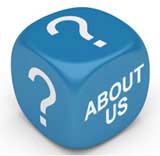 TheCentenarian was formed to offer a unique reference point on living to a hundred, information on living to an old age.
How many people reach a hundred? What's it like to be that age? Have all centenarians led similar lifestyles? We look at this subject in depth.
Our concern was that there was no single UK resource for interesting features and practical advice on this subject.
Our features and articles are written by experts - who have experience, or a particular interest in this area.
Our Background
TheCentenarian was founded by John Rowlinson, the founder of PtS.
John, through PtS, is involved in a number of ventures including software and property companies. A percentage of revenue from these activities goes towards funding TheCentenarian and a number of similar sites.
Our focus is simply on having experts create the highest quality information possible that is widely read.

Related Articles in the 'Site Information' Category...