Geographical Factors Influencing Living to 100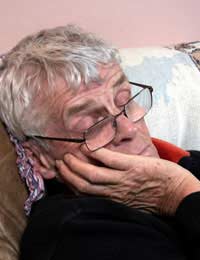 Geographical Factors Influencing Living to One Hundred
Here is an astounding fact, in developed nations the fastest growing segment of the population is centenarians - that is people living to 100 years of age or more! In fact worldwide, the number of humans celebrating a century of life has multiplied dramatically from 1875 to 1950, and has just about doubled every decade since 1950. For instance in Denmark, between 1870 and 1880 only 3 individuals on average ever celebrated their 100th birthday, as compared to 213 new centenarians reported there in 1990.
A baby boy born today in the UK on average will live to 77 and girls to 81.According to the Office for National Statistics, the chances of living to 100 are 18.1% for new born boys; 23.5% for girls. If you are a 40-year-old male perusing this website, unfortunately your odds are somewhat worse, only about 8%. A 40-year-old women does a little better, her odds are almost 12% of celebrating a three-figure birthday. But what about globally? Are there places to live where you are more or likely to live to be 100 or more?
In sheer numbers the United States sports the largest number of centenarians. According to 2005 census data over 55,000 people residing in the US were 100 or more years of age. At the centenarians current rate of expansion in The States, that number could reach over one million by the year 2050when the first "baby boomers" reach the century mark. The large US number is mainly a function of America's greater total population, but proportionally, the largest percentage of people living to 100 is found on the Island of Okinawa, where per capita there are almost 4 centenaries for every one living in the US.
Where do People Live the Longest?
Ponce de Leon may have thought the Fountain of Youth was in Florida. Modern researchers have studied long-lived populations the world over, and preliminary studies would have put it closer to the outlying Russian Caucasus, the high mountain Hunza regions in the Himalayas, or the Ecuadorean Andes. True these places do have a large degree of people living past 100,and over all an active long-lived population. However more recent studies indicate that these areas are outranked in longevity by areas in Japan, Canada, and Italy.
Japan
In total numbers of people over 100, Japan comes in second to the US. However overall the Japanese live longer than any other population, and the Okinawans live longer than any one else in the island nation. According to the Japanese government there are almost 500 Okinawans that are at least 100 years old. That translates to 38 centenarians for every 100,000 islanders, the greatest ratio in the world. Okinawans also have the highest average life expectancy on the planet. Okinawans don't just live longer than most people they age better. Recent studies have found that seniors on the island show far lower rates of dementia than their counterparts in the US and other industrialized nations.
Elders on the island claim that some of the island's centenarians still have active sex lives, and that is without the use of a certain "little blue pill". While researchers have not been able to prove the veracity of such claims, it is clearly evident that Okinawans can lay claim to their share of "Super Seniors" who clearly do things not usually attributed to the elderly. 96-year-old martial arts expert Seikichi Uehara defeated a thirty-year-old ex-champion boxer in a nationally televised match several years ago. After the match Seikichi was quoted as saying his opponent had not yet matured enough to over power him. Perhaps more incredible was the story of Nabi Kinjo. She became a local legend when at 105, she hunted down and killed a poisonous snake that invaded her home with a fly swatter!
Other Places with Centenarian Concentrations
The Caribbean - Proportionally behind Okinawa, the Caribbean Island of Barbados has the second-highest percentage of centenarians in the world. Elizabeth "Ma Pampo" Israel, was the worlds oldest documented living person. Born in1875, she died in 2003 at the ripe old age of 128! She was a lifetime resident of the Island of Dominica – where her longevity though record breaking – was not uncommon. The Islands total population is only around 70,000, and at least 21 Dominicans have been recorded that are currently 100 years old or more.
Sardinia – In Sardinia, an island off the coast of Italy, 135 people per million become centenarians. In most Western countries that number is 75 per million on average.
Nova Scotia -In Nova Scotia's so-called "Longevity Belt", centenarians are 3 times as numerous per capita as in the U.S., as a whole the region has a ratio of centenarians per 100,000 that rivals that of Okinawa.
You might also like...